MARCH 19th 20th & 21st 1990

Jimmy Ellis aka ORION recorded the following 10
tracks:

Hooked On A Feeling

We Can't Go On Living Like This

She Wakes Me With A Kiss

Plastic Saddles

Looking For A Way

Only A Woman Like You

Seperate Ways

I Want You I Need You

If That Isn't Love

Love It Back Together (original composition)

These tracks would come to be known as the Ellis
James GENUINE album. It also would be called the
ORION GENUINE album as it would have both covers with and without the mask I believe it had to very distinctly different versions of this album in the way it sounded.

1988 ORCHID RECORDS

Jimmy recorded for ORCHID RECORDS in Memphis
these are the four (4) songs he recorded.

Dream On Me
(original version prior to
the Stargem release)

I Need You In My Life

Lay Around And Love On You

The Way My Dog Loves Me

1988 Nashville

The following songs resulted
from this session:

Her Memory Won't Let us Lay Down

Old Time Rock

I Can't Get Used To Sleeping By Myself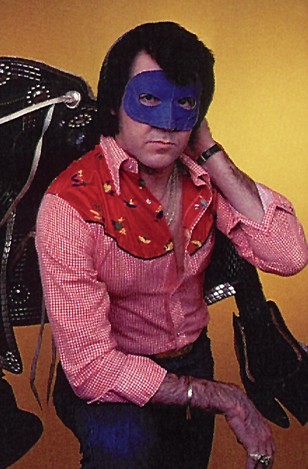 More of Orion's music is finding it
way out and into the public. The
latest release is from Flatland
records. This is a live show and
the last performance on stage for
Orion. It is a good quality CD with
good package liner notes and pictures.

Tripod MP3 Search
Artist or Song Name: